Constitution defender David Rivkin to appear in Oxford Debate at The Brookings Institute
Published on February 24, 2011

by Staff

(OfficialWire)

WASHINGTON, D.C. (USA)
OfficialWire PR News Bureau
Former White House lawyer David B. Rivkin, Jr. scored a major victory in federal district court representing 26 plaintiff states and the National Federation of Independent Business in a lawsuit against the Affordable Care Act. The Florida judge ruled that the law's individual mandate was unconstitutional and the entire law should be voided.
Mr. Rivkin will again publicly argue the central premise that the individual mandate is unconstitutional as part of an Oxford style debate to be held on Wednesday, March 2, 2011 at The Brookings Institution's Falk Auditorium in Washington, D.C.
Brookings Senior Fellow William Galston will moderate the event, held from 10 a.m. to noon. Mr. Rivkin will be arguing alongside Ilya Somin, assistant professor of law at George Masion University School of Law, in favor of the resolution. Arguing against it will be Walter Dellinger, partner at O'Melveny & Myers, and Simon Lazarus, public policy counsel at the National Senior Citizens Law Center.
The legal matter has not yet been completely decided in the courts, with appellate court hearings already scheduled. Most observers believe this is moving inexorably to a Supreme Court ruling within two years. Recently the victim of cybercrime against his website, Mr. Rivkin was the first voice to argue that the individual mandate was unconstitutional in articles he wrote for The Wall Street Journal beginning in 2010.
This debate event is part of the Governing Ideas series intended to broaden the discussion of governance issues through forums on history, culture, legal norms and practices, values and religion.
For more information, visit www.davidrivkin.com or contact:
1050 Connecticut Avenue, NW
Washington, DC 20036-5304
Source: http://officialwire.com/main.php?action=posted_news&rid=283846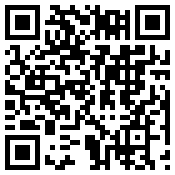 Like what you see? Want to receive David Rivkin's latest articles without searching? Sign up for David's email newsletter.